Skill: 10 minutes of rope climb practice/technique*
If you already have your rope climbs dialed in, then do this:
2-3 rope climbs+30 second plank hold every 2 minutes, for 10 minutes (5 sets)
HERO WOD
"Jason"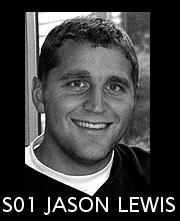 100 Squats
5 Muscle-ups (10 PULL-UPS)
75 Squats
10 Muscle-ups (20 PULL-UPS)
50 Squats
15 Muscle-ups (30 PULL-UPS)
25 Squats
20 Muscle-ups (40 PULL-UPS)
S01 (SEAL) Jason Dale Lewis was killed by an IED while conducting combat operations in Southern Baghdad July 6, 2007. We name this workout "Jason" in honor of his life, family, and courage.
ANNOUNCEMENT: There will be several competitors competing at the Battle In the Pass this saturday at CrossFit Covert from 8am-3Pm. If you have a spare hour or two, please come support!
CrossFit Covert
Address: 1091 7th Street, Calimesa, CA 92320